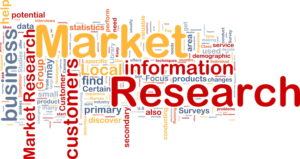 MARKET RESEARCH
KMG Japan knows that recognizing and understanding the dramatic changes occurring in Japan's governmental, social, and economic systems is the first step to success.  Japan bears all the hallmarks of an extremely fertile market.  Its population of 128 million is one of the most rapidly graying societies on the planet, opening up a market of epic proportions to foreign manufacturers.  By 2025the over-65 population is predicted to grow to 30 percent of the total population, and to 40% by 2060. Also, Japan has a universal healthcare system through which the Japanese Ministry of Health, Labor, and Welfare (MHLW) has vowed to continue to support innovation.
Our experience has shown that informed market research is crucial to understanding the Japanese healthcare market and to building an effective entry strategy.
For example, perceptions of disease can be different in the Japanese market. Estimating the patient population and market potential of some disease classes may be difficult because Japanese experts define the diseases differently to the way Westerners do.  It could be the same disease, but it might have a different definition or different pattern of care.  There may also be cultural factors or social stigmas prompting denial of the existence of diseases such as depression.  On the other hand, some diseases, such as eye allergies, are much more prevalent because of a particularly allergenic pollen from Japanese cedar trees.  Consequently, the market for anti-allergy eye drops is much larger in Japan than it is in Western countries.
KMG Japan has an extensive background in conducting market research in Japan. We have designed, conducted and analyzed numerous research studies into a wide range of new drugs, technologies, diagnostics and services, among others.
KMG Japan can provide market research for its clients covering issues such as:
Initial "first-look" market overviews
Key Opinion Leader (KOL) qualitative interviews
Analysis of emerging trends
Analysis of factors affecting market directions
Evaluation of new and emerging technologies
Search & assessment of R&D developments
Interviews with industry and government officials
Ministry of Health, Labor and Welfare requirements and legal issues affecting market activity